The Long Island School Of Music is a private music school which operates in many locations across Long Island, New York.
Long Island School of Music offers private music lessons. Which can be attended from the comfort of the student's home.
Offers Of Long Island School Of Music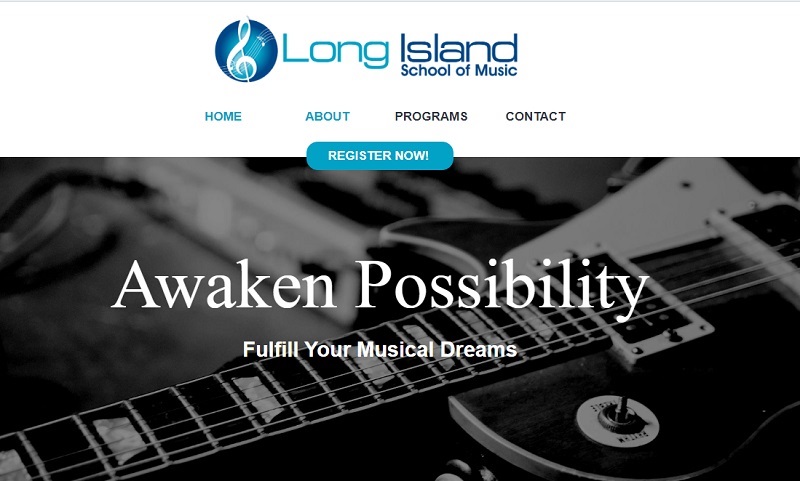 Classes
Lectures
Camps
Concerts
Community events at it's partnership locations.
The music school serves all – including:
As a student of Long Island School Of Music, you have a variety of learning options.
You could learn from your home.
You could learn at a Teachers studio (This is also a private one-on-one lesson)
Learn in a small group (this is done in a small group of 5-7 students), and
Class learning (this is the traditional learning method). That is – learning in classes and workshops with other students
With that above flexibility, it's clear to see that – at Long Island School of Music, the choice is yours. You determine how you want to learn.
Long Island School Of Music Reviews: What Are People Saying About Them?
Someone said:
"The Long Island School of Music really helped me to develop as a musician.
I'm excited to learn more …"
--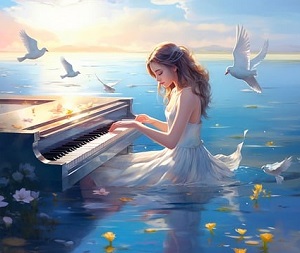 Compose Your Own Beats in Minutes
Another person had this to say:
"The school's teachers are really great and the staff is very nice!
We're looking forward to watching our kid's musical talents grow!"
Long Island School of Music is listed in the Long Island business directory. It's listed as a Music Lesson in East Northport, New York.
Music Programs At Long Island School Of Music includes:
Private Lessons

All Instruments and Voice
Small Group Lessons
All Instruments and Voice

Children's Classes: there children classes offers the following:

Piano Adventures
Guitar for Kids
Guitar for Kids
Music Discovery

Adult Classes: There adult classes offers:
Further information about their music programs can be found here.
Opening / Closing Hours:
The music school operate as listed below:
Monday 11am–7pm
Tuesday 11am–7pm
Wednesday 11am–7pm
Thursday 11am–7pm
Friday 11am–7pm
Saturday 11am–7pm
Sunday Closed
Quick Disclaimer:
Their Hours or services might change from what's listed above.
And I actually found different opening hours on their website. See below:
Monday – Thursday: 10am – 8pm
Friday – Saturday: 10am – 5pm
Contacting
On Facebook


They are on Facebook at: fb.com/lischoolofmusic
634 people like them on Facebook.
Via Email
They can be contacts at: music @ lischoolofmusic.com
Telephone: +1 631-489-7700
Website: www.lischoolofmusic.com
---
Related
Top Music Schools (Institutions) In Long Island
Long Island seems to be endowed with a couple of other music schools and music institutions. This includes:
the goodmusicAfrica upcoming Song of the Day
I'm missing you

LekanA

3:47
Like it? Download It
Long Island School of Music: A Private Music Study

(This is the one we'd covered above)

Tel:+1631 489 7700
Email: music @ lischoolofmusic.com
Web: lischoolofmusic.com

Long Island Studio Of Music

They offer quality music lessons for all instruments. This is available to you, in the comfort, privacy, and convenience of your home. They teach students of all ages. You can as follows:

Tel:+1 646 387 6501
Tel:+1 718.809.7116
Email: lismlessons @ gmail.com
Web: longislandstudioofmusic.com

Department of Music: Long Island University.

This is from the School of Performing Arts, at the University of Liu Post. They offer a variety of public performances to students. This includes:

Undergraduate Programs covers:

B.M. in Music Education
B.S. in Music
B.F.A. in Music Technology, Entrepreneurship & Production

Graduate program covers:

M.S. in Music Education
More information about them can be accessed on their website

Long Island Conservatory of Music

It "consists of internationally trained faculty members. Who have obtained their Master's and Ph. D. degrees from world-renowned institutions. LICM has become one of the most professionally developed performing music schools on Long Island". You can contact them as follows:

Website: www.licm.edu
Tel:+1 516-625-3455
Facebook: fb.com/liconservatory

Music Institute of Long Island

It's a Premier Music School established in 1990. You can contact them as follow:

Website: www.milimusic.com

Great Neck Music Conservatory

The Conservatory is one of the most renowned music schools on Long Island, NY, near Hicksville. You can contact them as follow:

Website: musicconservatoryny.com

New York Musician's Center

Described itself as Best Music Academy in Long Island. It offers Music lessons for piano, voice, guitar, violin, viola, cello, and drums. You can also contact them as follow:
–
Like It? – Share Please.
---
Need More Music Schools? – Check The Table Below: