5 Star School For Music is a Private Music Lessons in Sunnyvale, California and Online
What Music Lessons Are Offered By 5 Star School For Music California?
They offer private One on One for the list below:
Guitar Lessons
Bass Lessons
Drum Lessons
Voice Lessons
Ukulele Lessons
Chapman Stick Lessons
What Music Styles Do They Teach?
The following are taught:
Blues
Classic Rock
Pop
Folk
Funk
Reggae
Jazz
Classical
What Can You Expect To Learn From 5 Star School For Music California?
You can expect them to teach you:
--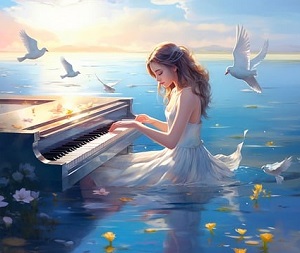 Compose Your Own Beats in Minutes
Theory
Technique
Rhythm Development
Improvising
Music Reading
Harmony
Song Writing

Additional offerings
As at time of writing, they are offering a free 1/2 hours online vocal lesson (hurry while this free lesson lasts).
What's The Address Of 5 Star School For Music California?
They are located at address: 906 E Arques Ave, Sunnyvale, CA 94085, United States
What's Their Opening Hours?
Depending on the holidays of the State: (which might affect their opening hours). Below is their standard opening hours.
Open everyday; Monday's – through Sunday's.
Monday: 11am–9pm
Tuesday: 11am–9pm
Wednesday: 11am–9pm
Thursday: 11am–9pm
Friday: 11am–9pm
Saturday: 9am–5pm
Sunday: 9am–5pm
Contacting 5 Star School For Music California
What Is Their Phone Number?
+1 408-737-1888
What Is Their Facebook Page?
Visit Facebook page of 5 Star School For Music California
What is their website?Their website address is: http://www.5starmusic.comI like what they wrote on their website on playing music together"Playing With Others is What Music is All About Five Star School for Music offers the best Guitar, Bass, Vocal, Drum/Percussion, Ukulele and Chapman Stick teachers in the bay area.
We are proud to have them as part of our team!"
What Are People Saying? (5 Star School For Music Reviews)
They have a good reputation.
As of writing, they have a review of 4.7/5 – which suggests they have a good reputation.
Below are some reviews that caught my attention – which you might find interesting too.
"I've been going to there for 2 years now and studying under Kevin. I can't say enough good things about my experience. Everyone is so welcoming and friendly."
the goodmusicAfrica upcoming Song of the Day
I'm missing you

LekanA

3:47
Like it? Download It
"I've jammed with musicians at five Star School for Music many times as part of their weekend workshops and individually with Mark working on my keyboard and general musicality.
Always a great experience. Since COVID-19 hit, I decided to pick up Bass guitar and have now seen the other side learning an instrument from scratch and again a great experience. Super positive and fun place to learn to play music for life!"
Someone else said
"Ive known the 5 Star School of Music Team for almost 20 yrs.
They have the best group of instructors (Mark, Karen, Kevin and Cole) and make learning to play guitar, Uk, Bass, Drums and Percussion as well as singing fun/enjoyable.
I highly recommend this team to anyone wanting to learn these instruments!!!"
How Can You Get Started With Them? – California
Get started by visiting them:
(link may change, buy you can always check their website, or call their phone number)
---
Are There Other Five Star School For Music?
Yes – Notable is the five star school for music in Nairobi Kenya. Check five Star School For Music Kenya.
---
Need More Music Schools? – Check The Table Below.