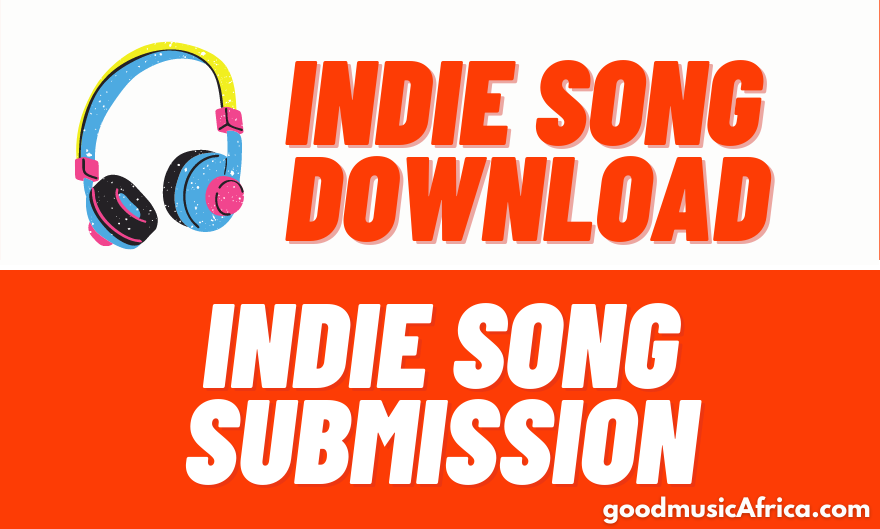 This page provides you indie songs download.
Songs released to us by indie artists or their management.
(Do you have questions about the word "Indie Song"? Get answers to them after the song download. Interesting questions such What does indie song mean? etc.)
To Indie Artists:
Want to submit Indie song?
Dear Indies Artists, always remember that: the point of being an indie musician is to be brave enough. To be who you want to be musically. 
Want to submit your indie song to this page – for a free promotion – Submit indie song.
Indie Love song:
Download Indie Love song below
Indie Pop song:
Download Indie Pop song below
Indie Gospel song:
Download Indie Gospel song below
Let's talk about "Indie Song"
Do you have questions about the word "Indie Song"? Explore answers around "Indie Song" below:
---
What does indie song mean?
"Indie" is a music industry term. And it is short for "independent."
Now add "song" to it.
It refers to Independently released music which is not directly financed in any way by the major record labels.
The four major international record labels are:
WMG
Sony BMG
EMI
Universal
"Indie" does not refer to a style of music. But it's used to refer to the financial circumstances of the music creation, production and distribution.
The same context above applies to the word "indie music"
In other words, if a song is released from an unsigned band or artist, then its an indie song. And if the song is released by an artist with a record label, then the song is not an indie song.
---
Popular Genre of Indie music?
Find below most popular genre of indie music:
Indie rock
Indie pop
Indie Folk
People also categorize indies songs based on gender. So you might also hear words like "Female Indie Artists"
---
Why is indie music so popular and good?
Indie songs have become so good and popular because of the freedom of creativity which indie artists enjoy.
And the icing on the cake is that Indie music does resemble music that is created without record label contracts. Indie music is also awesome because it is comes with a much deeper message of creativity.
Indie music is famous for the ability to break away from rules that famous artists would necessarily have to observe. And that freedom of creativity is what makes indie songs so good.
---
Do indie bands make money?
Bez Idakula is one successful indie artist that quickly comes to my mind, when thinking on if Indie artists make money.
Bez Idakula is a brand ambassador to Nigeria's telecommunication giant – Globacom Limited. And that is a multi-million endorsement contract.
As an indie artist, depending on your music content, and branding, you can make 6 figures. Artists like Madilyn Bailey, Kina Grannis, Leah McHenry, Chance The Rapper etc. are notable successful indie musicians on the international scene. They made it all without a label.
And in fact Bez now runs his Record label, known as Bez Idakula Global
---
How do indie musicians make money
If you're wondering – how do indie musicians make money — here is how.
For independent artists, streaming is currently their primary source of income. Streaming alone can stack up to as much as 30% of their money.
While for artists within major record label, streaming income, and earnings from live performances, is what makes up the majority of artist revenues today.
ADVISE to Indie Artists to level up the more: Try to increase your live performances. You might not be able to book an international show abroad right now, but (if your content is a good enough) you should definitely be able to book live performances within your City.
Get our 30 Minutes consultation, on how to make money as an indie musician. Book Appointment.
---
Is Ed Sheeran an independent artist?
Yes Ed Sheeran was an independent artist. And he made early accomplishments without any record label.
Sheeran rose to No. 1 on the iTunes chart before he ever signed with a record label. Without having a record label, Sheeran was able to network with bigger musicians.
As an indie artist, he played more than 300 live shows after he moved from his city to London in 2009.
As an indie musician, Ed Sheeran made 3 EPs in 2010. Later that year, he moved to the United States, and soon he got the leverage of Jamie Foxx.
And in 2011, Ed Sheeran again released another EP. That EP was his last as an independent artist. That 2011 EP reached No. 2 on iTunes chart. [Source]
That was when Atlantic Records signed Ed Sheeran.
Conclusion
I would like to end this indie artist motivation section with the word from Jennifer Lopez: