This tutorial will show you how to change an audio file to MP3 format with WavePad Audio Editor.
Download WavePad to get started:
To view more WavePad Audio Editing tutorials, visit:
How to Change to MP3 Format with WavePad Audio Editing Software
Import your audio file or files into WavePad by dragging and dropping your file into WavePad, or use the Open button on the home toolbar.
With WavePad, you have access to powerful audio editing tools before changing your file to mp3. Make any desired changes to your audio file.
When you are finished editing your file, click on the drop down arrow next to the Save button on the Home tab. Select the option that says "Save File As…" to launch the file finder window. Or use the shortcut Ctrl + Shift + S.
Navigate to the location where you want to save your MP3 file. Then, click on the drop down menu that says Save as File Type and choose the option MPEG Layer-3 or MP3.
--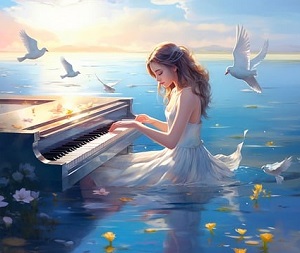 Compose Your Own Beats in Minutes
Click on the button that says Save and your audio file is now changed to MP3.
To change multiple files at once to MP3, use the Batch Converter on the Tools tab. It will take you step by step through the process of converting your files to MP3.
For more WavePad tutorials, visit
Need help using WavePad?
Check the WavePad Help Manual:
Visit the WavePad Forum:
the goodmusicAfrica upcoming Song of the Day
I'm missing you

LekanA

3:47
Like it? Download It
Or contact the WavePad Support Team: