GET THE FREE MUSIC CAREER COURSE:
➜
Want to get our FREE mini video course that teaches you the exact steps to take to have a professional career in music? Get it here:
➜
GET RESOURCES MENTIONED IN THIS VIDEO:
➜ nTrack:
➜ FL Studio:
--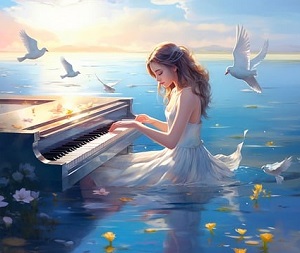 Compose Your Own Beats in Minutes
ABOUT THIS VIDEO:
Self producing a song is all about having the right tools for your device. GarageBand is a popular option for Apple users. But, what if you have an Android device? In this video, Logan Crocket t, VP of Marketing at Full Circle Music, gives his recommendation on suitable alternatives for GarageBand.
This episode is part of a podcast SERIES called on YouTube called "100 Music Industry Questions Answered." You can watch the rest of this series in our playlist here:
➜
SUBSCRIBE TO OUR YOUTUBE CHANNEL:
➜
OFFICIAL WEBSITE:
➜
PODCAST WEBSITE (find more episodes and SHOW NOTES)
➜
SOCIAL LINKS:
CONTACT US:
ABOUT FULL CIRCLE MUSIC:
Full Circle Music is a Music Production Company, Music Publishing Company, Record Label, and Music Education Academy based in Nashville, TN. They regularly work with some of the biggest names in music, such as Newsboys, High Valley, Casting Crowns, Skillet, Francesca Battisteli, and For King & Country, just to name a few. Their team has several Grammy Awards, Dove Awards, and over 20 #1 songs at radio. Through the Full Circle Music Academy, Full Circle Music aspires to teach the next generation of musicians what it takes to make it in the modern music industry.
the goodmusicAfrica upcoming Song of the Day
I'm missing you

LekanA

3:47
Like it? Download It