This tutorial will show you how to make a ringtone for your iPhone with WavePad Audio Editor.
Download WavePad to get started:
More audio software:
the goodmusicAfrica upcoming Song of the Day
I'm missing you

LekanA

3:47
Like it? Download It
To view more WavePad Audio Editing tutorials, visit:
Open an audio file in WavePad and select the portion of the file that you want for your ringtone. Click Create Ringtone on the Tools tab. Select iPhone on Step 1 and then click Next. On Step 2, check Save to a hard drive, browse to the folder in which you wish to save your ringtone, select the folder and then click Next.
Connect your iPhone to your computer and open iTunes. On your computer, browse to the ringtone file you created and copy it. Return to iTunes and go to the Library tab of Music. Click your device in the left sidebar, then click Tones. Paste your file here using Ctrl + V on windows and Command + V on Mac. Your file will appear in your ringtones list on your phone.
Continue watching this tutorial for a more detailed description of how to make a ringtone for your iPhone.
For more WavePad tutorials, visit
Need help using WavePad?
Check the WavePad Help Manual:
Visit the WavePad Forum:
Or contact the WavePad Support Team:
--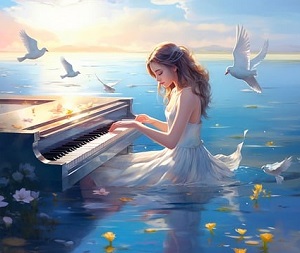 Compose Your Own Beats in Minutes