Power to the people ; A sound Engineer's Note .
find some good african tribal music
good african music artists
some good african songs
best african music
traditional african music
best african songs
famous african songs
popular african songs
"Create and share your Joy to the world in a very happy vibe" .
What is power ? According to wikipedia , "Power is the ability to influence or control the behavior of people…In business, power is often expressed as being "upward" or "downward". With downward power, a company's superior influences subordinates. When a company exerts upward power, it is the subordinates who influence the decisions of their leader or leaders ".
In the past years the entire music industry had experience what is called the downward power in relation to Sound gears makers and the professional studios( which were so expensive to come by ) , record companies , the marketing companies etc.
the goodmusicAfrica upcoming Song of the Day
I'm missing you

LekanA

3:47
Like it? Download It
The age of technology has come and the power is now with the people ;the artists . Power is now absolutely upward so to say . You can make music on the fly . Studios are now very small and absolutely affordable . Any willing person can learn the tricks and make a hit record just at the corner of his room.
--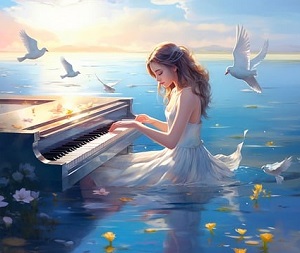 Compose Your Own Beats in Minutes
Is this an amazing development ?
Yes! Yes !! it is, if you can seize the opportunity to be part of it .
Enrol to be a pro sound engineer @ Kobatunm music and get your dream realized more than you can ever imagine with us . We have competent hands enough to get you there as they are capable to take you step by step to music production , marketing , Song writing ,Song arrangement etc.
This training is so handy and it is something any interested individual can be part of . You can also introduce to a friend or family member who is looking for a vocational to be a part of after school or during a long vacation .
Benefits after :
* You will be you own Boss
* You can make your own music to taste
* You can record you tracks with no pressure and thus take your time to get the best
* Fame is not far? You are a potential best producer of the year .
*Making music is closer to you
*It is fun to make music
*****************
You shall be fully registered into college when you meet the requirement .
You shall also obtain the certificate of completion of your course after the training .
*Kobatunm also has a recording studio for your music project from the planning phase to the final phase (mastering ,promotion ,marketing and distribution ?
* We also offer training on photography which covers Introduction to photography , camera handling , lenses and editing with Photoshop .
Contact us :
[email protected]
[email protected]
www.facebook.com/kobatunm
www.kobatunm.com
BBM:79D2E6F2
Mob: 08104141125(Call & whatsapp)