Recording Artist: LekanA
Song Writer: LekanA
Lyricist: LekanA
Song Composer: LekanA
Producer: LekanA, Howmon, Toba
Duration: 3:47 minutes
Song Lyrics: Missing You by LekanA
INTRO
// This song is dedicated to anyone missing anyone
// Especially you
// LekanA, Gmarx in the building
// One love my people
Sometimes I feel
I feel that I can fly
fly like the bird
to be with you
Is it be the way you talk girl
could it be the way you're smiling
I'm waiting
don't keep me waiting
are you coming home tonight
You're the first thing on my mind when I wake up in the morning
And I hope
that you know oh oh
Na you dey make me smile
Are you coming home tonight
(tonight)
I can't explain
the way I feel
baby can't you see
that I'm missing you uh
I cant deny this
this is so obvious
and I hope you can see
that I'm missing you uh
Baby you're my first love
Wanna say you're precious to me
Baby I love you
Omo I need you uh uh
And I want you every day
Everyday and every time (time)
You're the one that I'm thinking about (yes)
And I hope
that you know oh oh
--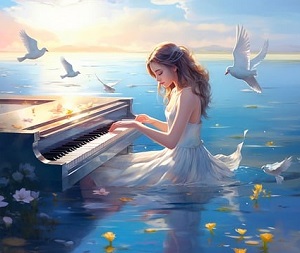 Compose Your Own Beats in Minutes
Na you dey make me smile
Love are you coming home tonight
(tonight)
I can't explain
the way I feel
baby can't you see
that I'm missing you uh
I cant deny this
this is so obvious
and I hope you can see
that I'm missing you uh
You uh
You uh
You uh yeah yeah yeah eh
I cannot explain
the way I feel
baby can't you see
that I'm missing you uh
I cant deny this
this is so obvious
and I hope you can see
that I'm missing you uh.
End of Lyrics
Play: Listen to Missing You by LekanA
I'm missing you

LekanA

3:47
The lyrics of this missing you song is exclusively granted to goodmusicAfrica.com by the recording artist.
Lyrics and song are composed by songwriter:lekanA.
Born in Nigerian, and leveraging the digital age to make music around the world and internationally. opened to collaboration and progressive music projects.
LekanA is a follower of JESUS Christ.
–
Cheers