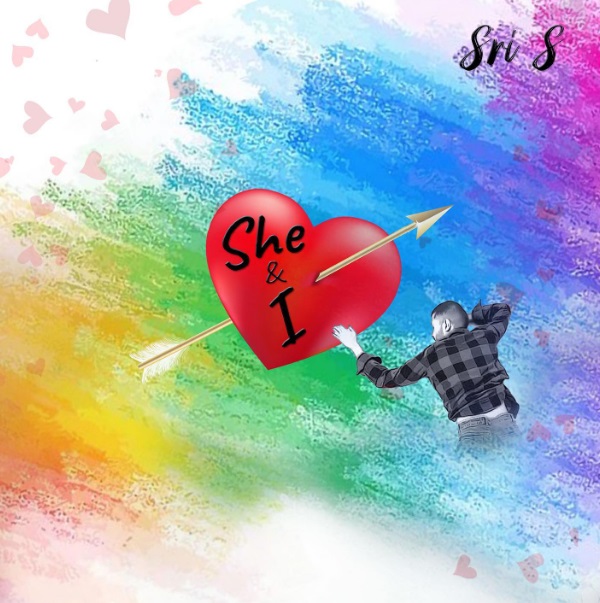 "I've Got Feelings" is a heartfelt and emotional love song about a male expressing his feelings for a female. The song starts with a soft acoustic guitar, setting the mood for a story of love and longing. The lyrics paint a picture of a boy who has fallen deeply in love with a girl and can't help but express his feelings for her.
The chorus is powerful, with the boy declaring his love for the girl and declaring that no matter what, he will always have feelings for her. The song is a declaration of love, with the boy telling the girl that she is the reason he wakes up in the morning and that his heart beats just for her.
The song has a gentle and soothing melody, perfect for a romantic moment, and the lyrics are sure to touch the hearts of listeners.
Compose Music Beats in Minutes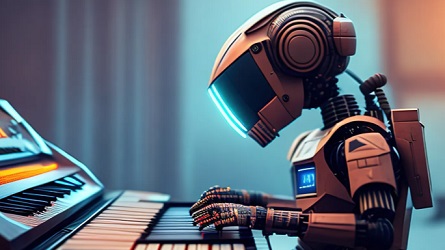 Throughout the song, the boy reflects on the ups and downs of his relationship with the girl, but ultimately comes to the realization that no matter what, his love for her will never fade. He sings about the joy and happiness that she brings into his life and how grateful he is to have her by his side.
"I've Got Feelings" is a song that is guaranteed to leave listeners feeling inspired and touched by the power of love.
Enjoy the song below:
---
Song Title: I've Got Feelings
Artist: Sri S
Duration: 4:20
Year: 2023
---
Here's how to connect with Sri S
the goodmusicAfrica upcoming Song of the Day
I'm missing you

LekanA

3:47
Like it? Download It
Born in South India, Sri S is a powerful singer and talented songwriter who has crafted some of the most fiercely and entertaining music that anyone can enjoy. I've got feelings by Sri S is also available on all music streaming platforms.
---
Lyrics of I've Got Feelings – by Sri S
Sri S -I've Got Feelings (Lyrics)
[Verse]
Listen to me girl, I have to say this
I may lose control if I don't say i
Little hesitate with no words so yet
I'll try to get straight to it
Every time you come around, it's mesmerizing
A minute later, I feel hypnotizing
So many things that the world is chasing
All I want is you to stay with me
[Pre-chorus]
(oh oh oh)
I'll give you my love.
I'll give you my strength.
I'll give you my heart and soul to you
Let's see the sunshine
Together all time
Please give me one chance
[chorus]
Cause I've got feelings for you, Maddie
you know you're my beautiful angel, truly
No more second thoughts, I feel so Heavenly
That's the reason why I wanna be more than just a friend
I mean, we can try, I'm sure all will end fine
Cause I've got feelings…
I've got, I've got feelings…
I've got feelings…
I've got, I've got feelings…
[Verse]
I'm living in a dream, baby you're my treasure
Take me to a place that will last forever
you ask me anything I'll give you whatsoever
cause I do wanna be your man
I'm living on the edge, can you take me higher
When you hold me close, I feel so much better
All I have is love and I'm no hater
I will always be your man
[Pre-chorus]
(oh oh oh)
I'll give you my love.
I'll give you my strength.
I'll give you my heart and soul to you
Let's see the sunshine
Together all time
Please give me one chance
[Chorus]
Cause I've got feelings for you, Maddie
you know you're my beautiful angel, truly
No more second thoughts, I feel so Heavenly
That's the reason why I wanna be more than just a friend
I mean, we can try, I'm sure all will end fine
Cause I've got feelings…
I've got, I've got feelings…
I've got feelings…
I've got, I've got feelings…
[Bridge]
(Hm)
Feelings feelings I've got feelings
Feelings feelings I've got feelings
Feelings feelings I've got feelings
Feelings feelings I've got feelings
[Chorus]
Cause I've got feelings for you, Maddie
you know you're my beautiful angel, truly
No more second thoughts, I feel so Heavenly
That's the reason why I wanna be more than just friends
I mean, we can try, I'm sure all will end fine
Cause I've got feelings…
I've got, I've got feelings…
I've got feelings…
I've got, I've got feelings…
---
LISTEN TO SIMILAR SONGS