The purpose of this song article is to make you discover this I Love You Song. It is suitable for someone looking for Song with I love you message. For someone looking for I love you so much song. Discover this new song release: Sugar in my Tea.
Song Title: Sugar In My Tea
Artist: LekanA
Genre: Alternative/Indie
Song Theme: Song about love
Song Tag: afropop pop world indie pop indiepop pop salsa world music worldmusic
PLAY

: Sugar In My Tea – I Love You Song – by Lekana
Song Lyrics
Chorus of Sugar In My Tea: I Love You Song expression 
"You are the sugar in my Tea,

And my baby

Thank you for you giving me your love,

That's why i'm loving you

You are the only one for me,

And my lady

Thank you for giving me your love

You know I love you too"
Song Overview
Sugar In My Tea is very catchy song for lovers. It could make a lady blush over a guy.
You will find this song useful, if you looking for the following types of songs:
Song about How to Express Heartfelt Commitment to Your Mate
Songs about Words of Affirmation
Mature songs about loving your mate
LekanA used the song to affirm a female lover.
The song is Ideal for people in love with one another. Male female.
Sugar In My Tea talks about a mans admiration for his girl crush.
The song goes on to talk about the games played before the love wins.
The chorus of the song is awesome.
(Lekana did a great job on the chorus).
Song "Sugar in my tea" reminds me of 2baba's Africa queen.
The song chorus used words of appreciation to the girl of his life
Thanking the girl for giving him her love
Wrapped together in sweet salsa feeling melody.
The song is fast moving up the charts. And will likely get a lot more audience.
More about Sugar In My Tea (cool "I Love You Song" by Lekana
the song is a melodic and expressive "song with i love you" message. We need to love our spouse and make them feel loved at all times.
And this song communicates that in a way that could make a woman blush. Its a deep expression of human love towards a partner.
In fact if you can take this song challenge, then you truly love your spouse.
The Chorus lyrics provides strong words of affirmation to a girl lover
Majority of male and female loves to be appreciated.
I don't know if you agree with me, that it more vitalizing feminine.
Infact Words of affirmation is one of the 5 Primary Love Languages — a book by Dr. Gary Chapman.
Sugar In My Tea song is filled with words of affirmation to a female lover.
LekanA Discography
Discover more songs in the playlist below:
SUGAR IN MY TEA

LEKANA

3:21

It is your birthday

LekanA

03:25

I'm missing you

LekanA

3:48

Stay with me (Sam Smith song cover)

LekanA

02:53

Everyone need some love

Lekana

04:30
Lekana is the Songwriter and Singer of "Its Your Birthday" – a top Nigeria birthday songs
"Sugar In My Tea" enjoyed Supporting backup vocals from "Goddy Keys".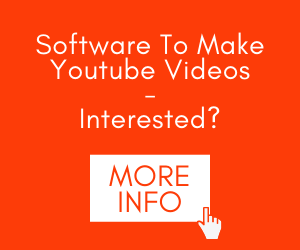 Goddy Keys also produced the track.