A well researched article on the biography of 9ice: A top Nigerian musician.
the goodmusicAfrica upcoming Song of the Day
I'm missing you

LekanA

3:47
Like it? Download It
This biography of 9ice covers everything you need to know about 9ice. Get information on 9ice Early career, 9ice's debut album, 9ice style of music, 9ice Political life, 9ice relationship with women,9ice Discography.
It covers 9ice early-career. This biography of 9ice also talks about his sophomore album,  as well as the setbacks to 9ice's album. Discover all the albums that 9ice has released.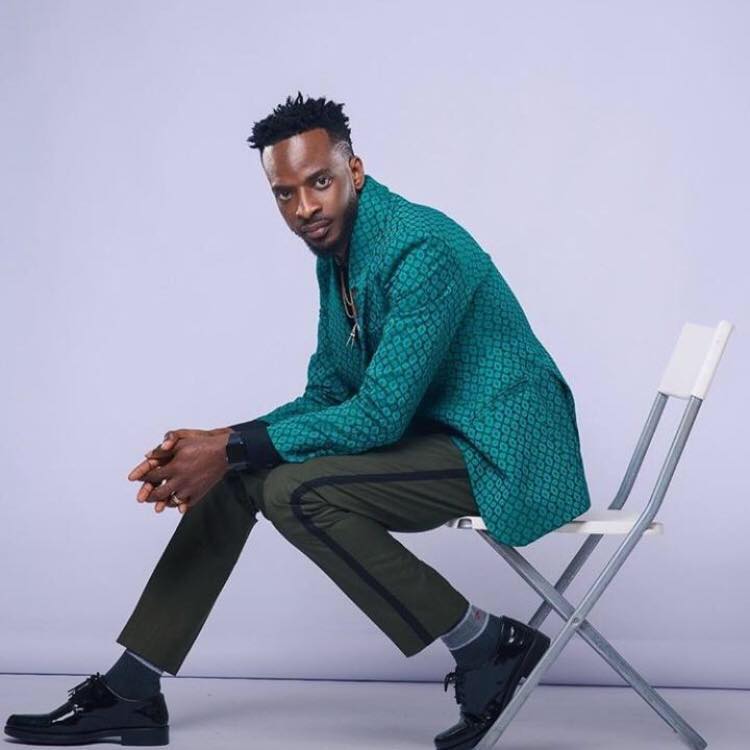 This detailed 9ice biography also covers 9ice personal life. His political life.  Discover 9ice discography,  9ice video graphs,  awards received by 9ice. 9ice wife,  and children. Please set-back relax, and enjoy this detailed article about the biography of 9ice.
(Bonus: Tips for musicians. Lessons from musicians)
And for the musicians and upcoming artists who are willing to learn lessons from musicians we present to you from this biography of 9ice, practical tips that such musicians can also apply to their music career. The tips from 9ice biography will give growth and maybe one day, soon upcoming musicians reading this, will also become a superstar like 9ice.
9ice Birthday
9ice (born Abolore Adegbola Akande, on 17 January 1980)
9ice is a Nigerian musician. He is legally married to Adetola Anifalyaje, a Nigerian-American serial entrepreneur. Their union is blessed with a baby girl. 9ice is a south-westerner from Ogbomoso in Oyo State. Nigeria.
9ice grew up in the district of Bariga in Lagos.
9ice won the award for Best Hip Hop Artist at the MTV Africa Music Awards in 2008.
See Also:
At the third edition of the Hip Hop World Awards held in Nigeria, he won the Revelation of the Year award and Best Male Vocal Performer.
A month later at the first SoundCity Music Video Awards, he was nominated in the category of Best New Artist. 9ice's biggest single is titled "Gongo Aso". He is the founder of Alapomeji Ancestral Records.
[nextpage title="9ice Growing up"]
9ice attended Abule Okuta Primary School and CMS Grammar School, and dropped out from his law course at the Lagos State University due to lack of funds and decided to concentrate on his music.
9ice grew up in a polygamous home of five wives and nine children. His parents found about his singing career a year after it started around 2000. Before then, 9ice wrote his own songs, beginning at age 14. As a big fan of Pasuma Wonder, he kick-started his singing career with Fuji music.
He derives his inspiration from his environment, and music from the likes of Ebenezer Obey, King Sunny Adé, Tatalo Alamu, the late Alhaji Ayinla Omowura, and the late Alhaji Haruna Ishola.
9ice Early career
After recording his first demo, 9ice joined the group Mysterious Boys, with whom he did a couple of tracks before going on to form his own, now defunct, group, Abinibi.
"Having recorded his first demo, titled Risi De Alagbaja, in 1996, and his first solo song, "Little Money" in 2000, 9ice had to wait until 2005 before gaining recognition in the Nigerian music market."
9ice gained recognition 5 years after the time he released his first Solo song.
9ice gained recognition 9 years after the time he released his first demo song.
The first major break for 9ice came from his first single, "Little Money".
Soon after this, 9ice did collaborations with different Nigerian artists that prompted the release of another hit single, "Ganja Man".
ID Cabasa produced this single, which was released with other songs in March 2006. The reggae tone and playful style of the song made it an instant hit.
9ice record label.
9ice later founded his own record company and released all other albums under that label, Alapomeji Records.
[nextpage title="9ice Debut album, 9ice sophomore break, 9ice albums released, 9ice successes and setbacks."]
9ice's debut album
--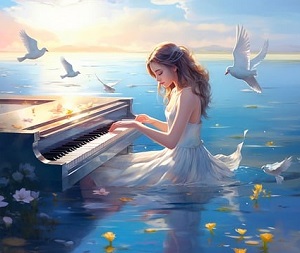 Compose Your Own Beats in Minutes
9ice's debut album "Certificate" was relatively successful, and included the songs
"Little Money"
"Ganja Man"
"Make Dem Talk"
"Music Daddy"
9ice Sophomore Album
His sophomore album "Gongo Aso", notable for his hit song 'Gongo Aso' included songs covering:
Success,
Originality,
Partying and women,
As well as themes on the institution of marriage and gratitude.
9ice albums released
He has nine studio albums to his name which includes;
Certificate (2007)
Gongo Aso (2008),
Tradition (2009),
Versus (2011)
Bashorun Gaa (2011),
Deluxe Version Versus & Bashorun Gaa (2011),
CNN/GRA (2014),
ID Cabasa (2016)
and Greatest of All Times—G. O. A. T (2018).
9ice is the first Nigerian pop artist to release two albums in a year.
9ice is recognized as the first Nigerian pop artist to release two albums in a year. 9ice achieved this feat in 2011 when he released Bashorun Gaa and Versus albums simultaneously to critical acclaim.
9ice would repeat the same feat in 2014 when he released Cancelling Numerous Negativity (CNN) and Galvanizing Right Ahead (GRA) albums simultaneously. However, this move proved to backfire as both albums flopped in the market.
Some say his involvement in politics at the time had an effect on the overall quality of the albums as well as the marketing strategy employed to push the albums.
In 2016, he released his "ID Cabasa" album. The album was so named after his long time friend and superstar music producer ID Cabasa who single-handedly produced 9ice's debut and sophomore albums. Relationship between the two had been strained over the years and naming the album after ID Cabasa was part of 9ice's effort to reconnect and re-establish their relationship.
9ice gave all monetary proceeds from the album to ID Cabasa. Commercially and quality wise, the album was adjudged better than CNN/GRA. In 2018, he released the album G. O. A. T meaning Greatest of All Times.
See Also:
9ice style of music
9ice is known for his use of the Yoruba language in his music, and he sometimes mixes Yoruba proverbs with English, pidgin English, Hausa and Igbo. With a mastery of his Yoruba language, his mother tongue, 9ice's music employs the use of Yoruba proverbs, folklores, popular sayings and mysticism. 9ice compares himself to Youssou N'Dour, who has won a couple of Grammy awards with music recorded in his mother tongue, and Yvonne Chaka Chaka, whose music has also embraced her language. 9ice has been quoted as saying, "English language has been imposed on us but God graciously gave Yoruba language to us."
9ice Political life
In January 2014, 9ice announced plans to run for a political office in 2015 as a House of Representatives member representing the Ogbomoso North Constituency, Oyo state in the National Assembly. He contested for the seat under the umbrella of the All Progressives Congress (APC) but lost at the party primaries.
In April 2015, the "Gongo Aso" singer was appointed a special adviser to former Governor of Oyo state, Abiola Ajimobi.[citation needed]
9ice's Personal life (Religion, Wife, Children)
9ice, christened Abolore Alexander Adegbola Ajifolajifaola Akande, is a native of Ogbomosho town in Oyo state, Nigeria.
9ice is a Muslim
"He was born into a polygamous family with his Muslim father marrying five wives. 9ice is, himself, a Muslim but his mother is a practising Christian."
Yes people change their religious beliefs over time — so I'm not sure of the current religion of 9ice.
9ice relationship with women
9ice's relationship with Toni Payne
Following the success of 9ice's "Gongo Aso" album, 9ice married media personality, poet and entrepreneur, Toni Payne. Their union, which was blessed by a son named Zion, soon hit the rocks and a bitter divorce followed with rumours going round that Toni's affair with 9ice's friend and rapper, Ruggedman, was the cause of the divorce.
Ruggedman has since denied that he ever had an affair with Toni and 9ice himself has said no such affair happened. Following his split from Toni Payne.
9ice has been in babymama relationships with two other women—Victoria Godis and Olasunkanmi Ajala.
9ice's relationship with Victoria Godis
With Victoria Godis, he has twin girls named Hazeeza Maya and Hadiza Miya.
9ice's relationship with Olasunkanmi Ajala
"Olasunkanmi Ajala gave birth to 9ice's other daughter, Michelle. He is now remarried to Adetola Anifalaje and welcomed a baby girl, Milani-Françoise in late 2018."
9ice's Children
so on what relationship with a woman as at 2018 March has a total of 4 children:
Zion
Hazeeza Maya, and Hadiza Miya (Twin girls)
Milani-Françoise
9ice Discography
This is a list of music albums released by 9ice
Certificate (2007)
Gongo Aso (2008)
Tradition (2009)
Certificate and Tradition reloaded (2010)
Bashorun Gaa/Versus (2011)
CNN/GRA (2014)
Id Cabasa (2016)
G.O.A.T (2018)
9ice Videography: Videos by 9ice
"Pace Setter" (2015) (featuring Vector)
"Gongo Aso"
"3310"
"Gbamu Gbamu"
"Epana"
"Shakashiky"
"Photocopy"
"Life Is Beautiful"
"Street Credibility"
"No Be Mistake"
"Everyday"
"Ogara"
"Love You Like Kilode"
"Living Things"
"Wedding Day"
"Pariboto"
"Basiri Mi"
"Glass House"
"Little Money"
"Music Daddy"
"Party Rider"
"Economy"
"Abefe"
"Lord's Prayer"
9ice Professional awards
MOBO Best African Act 2008
Nigerian Music Awards Best Act 2008
Nigerian Entertainment Awards Most Indigenous Act 2007
Nigerian Entertainment Awards Best Act 2008
Future Awards
9ice Ambassador
UN Youth Ambassador
Lagos State Environmental Ambassador
46664 Nelson Mandela Charity Organization Ambassador
Global Public Health Ambassador to Society for Family Health
The post 9ice Biography appeared first on Wikipedia.com
See Also:
This section is created to provide growth Tips for musicians: Introducing Lessons from successful musician's biography: 9ice. goodmusicAfrica.com is committed to providing Tips to accelerate the growth of musicians at all levels. Analyzing successful musicians is one of the ways we do that:
Tips from 9ice: Top Nigerian Musician
Work diligently to record at least one album every year: That's a lot of work, I know, but that the price that 9ice had to pay,  to get heard in the Nigerian Music industry.
Ensure to shoot music video for your potent songs: That costs money,  I know,  but that's the price that 9ice had to pay,  to get attention of Nigerians.
Consider joining a music group: I know that takes a deliberate effort: to identify a good music group, to find a music group that suits your style of music,  and suits your personality ad well.  That's a lot of work, I know,  but that's part of the price that 9ice had to pay.
Remain persistent during the waiting periods: Babies don't become adults overnight. They don't grow into an adult suddenly. Rather it takes time. Remember that 9ice also had to wait until 2005 before gaining recognition in the Nigerian music market. That's five years after the time he released his first Solo song. (9 years after the time he released his first demo song). So understand that things take time.  And remain active and persistent during the wait.  Don't stop making songs,  rather keep making songs while you wait. Who knows maybe like 9ice, your Gongo Aso may just come through, while your are waiting.
Get more tips and growth strategies from our category for Artist Growth
Keep making songs,  consider one of our partners discount music studios nationwide discount music studios nationwide. You may soon become the next 9ice.
If you enjoyed this article about 9ice biography, why don't you share with others like you.