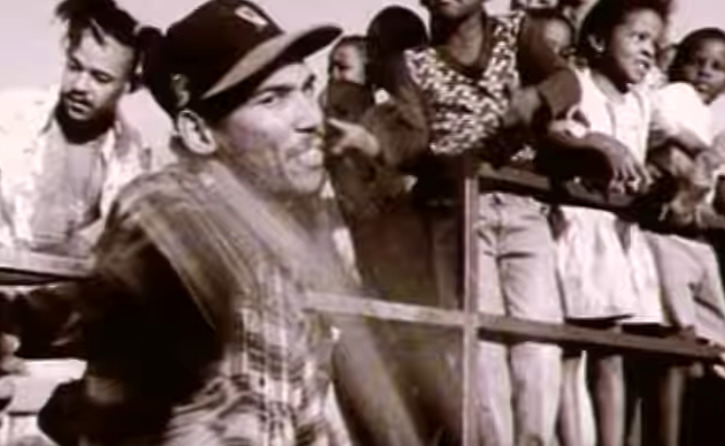 Lyrics: Prophets of da City – Never Again TRACK TITLE: NEVA AGAIN (released date APRIL 1994)
(MADIBA's Voice……)
"Never and Never Again shall it be that this beautiful land shall again experience the oppression of one by another"
POC verse 1 x 2( repeat x1)
The REVOLUTION was hard
Days were dark
We made our mark so
We better play our part
Excellent
Finally a black president
To represent.
I know as so I speak it.
I sow so I reap it
The poet will freak it
When I flow with the beat (beeaat)
So I dedicate this to those who are down with the revolution,
all over the world and never snoozing
I dedicate this to those who are down with a struggle G,even when things got ugly
Cause the black race always had a slapped face, cause freedom moves at a wack pace.
Its something that's gonna take a miracle to see my people free,
cause it's not done eas-i- ly. ( easily).
--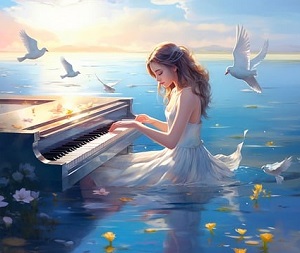 Compose Your Own Beats in Minutes
So I dedicate this to those who don't turn the other cheek,and to hose who would rather speak.
Against colonialism, imperialism and racism…
so I'm taking it back to the basics And I……
the goodmusicAfrica upcoming Song of the Day
I'm missing you

LekanA

3:47
Like it? Download It
know that those who supported the struggle locally, I'll support your struggle globally
So thank me and thank you, and west and true…and if your not down ….., then…….. damn you.
Lilize lilize, lilize lilize,
Lilze lilize, lilize lilize,
(ishmael)
94…..Mandela on top
94…..Apartheid have to drop
94…..P.O.C na goin' to stop
94 peace and culture na gonna stop
DA people in brazil dem not yet free
Black people in Australia, dem want liberty
Study black history you will see, How long it took Azania toget victory
Africa rejoice, raise your fists , raise your voice.
Africa bring the no ice cause you've gotta make THE CHOICE.
Cause ever since the oppressor came here he messed up Azania
Made ya slaves and he even raped ya,
But I made my x on the paper, so mr oppressor I guess I'll see your ass later alligator.
Cause the struggle was tough in the rat race, what a feeling to see a smile on a black face.
Throw your fists in the air, to the people over here and over there
And if you ready to dis your right to being racist then show a gas face and go "Neewww"
"We understand it still that there is no easy road to freedom"
"Let there be justice for all"
Lilize lilize, lilize lilize,
Lilze lilize, lilize lilize,
Oh what a day,
We had a
price to pay ,
but anyway
we gotta move on we gotta be strong
because I'm black top the bone, we gotta build a home
being home alone without mama and papa means I cannot grow up proper,
so it we gotta operate and take it to a level
and build AZANIA , the new world for the sake of our children
Pump it up , Pump it up, Yeah stand up, stand up, get up stand up
Do you see the change , do you feel the change
If you see the change , you gotta rearrange your mental state
Books and pens are great , now
knowledge awaits
Seek a the believer and the believer will become the achiever and the
Achiever needs to pass it on, knowledge of self is gonna make us strong
You made a choice you took the vote
Madiba spoke and said " NEVER AGAIN"
yes yes sure ,we should help the man to make sure that the future stays secure or …REVOLUTION,
if there's one thing that we would like to say to everybody that supported South Africa in the struggle and that is…… "
THANK YOU baby THANK YOU Baby THANK YOU, THANK YOU , AZANIA
I wanna thank you baby tha thank you baby thank you ,,,, thank you AZANIA
I wanna thank you baby I wanna thank you baby I wanna thank you I wanna thank you baby , thank you, I wanna thank you I wanna thank you
[
Lyrics Source
]
Video: Prophets of da City – Never Again TRACK TITLE: NEVA AGAIN ( released date APRIL 1994)
Fun Da Mental arrived just after the dismantling of the disgusting Apartheid Regime.The signs and stench in the air was still there .Prophets Of Da City were slamming it on many fronts, the dancers, the lyrics, the musical aspect, the vocal delivery. They had done much work but outside of their homeland, invisible.They had already recorded this track and were doing the final touches to the video.
Data About Prophets of Da City
Prophets of Da City (POC) is a hip hop crew from Cape Town, South Africa. They are composed of about eight members, though the exact membership fluctuates frequently; these include Ishmael Morabe (vocals), Mark Heuvel (dance), Shaheen Ariefdien, Ramone and DJ Ready D. Their style uses elements of hip hop music, reggae and traditional African rhythms.
[Source]
Prophets of Da City Albums
Age of Truth (1993)
Ghetho Code (2007)
Universal Souljaz 1995)