This is a Music Promo for Downloads & Streams for Music Artists. Highlight Your Song, as Song of the Day on goodmusicAfrica.com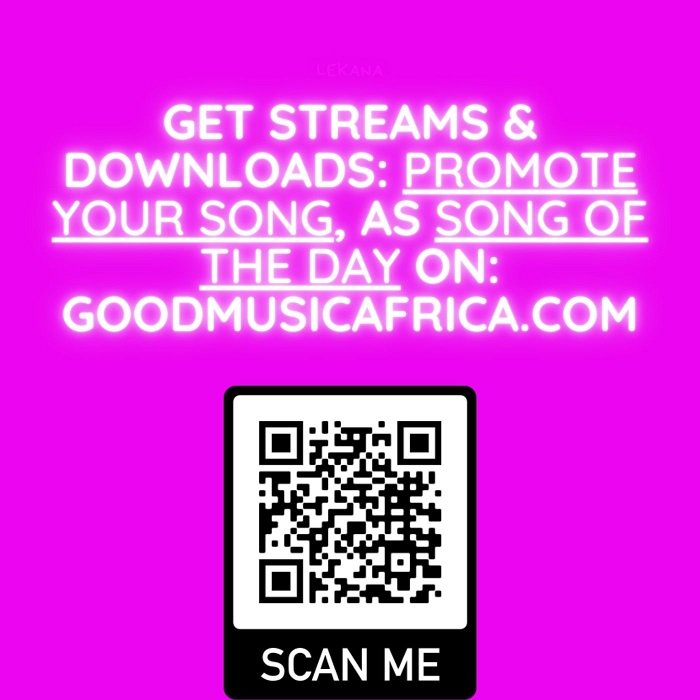 A new music promotion service is available on goodmusicAfrica.com. We highlight your song as the goodmusicAfrica.com Song of the Day so that our audience can hear artist song. And they audience can also download the Featured Artists music — across every post page of goodmusicAfrica.com website. The price 15$ for 7 days.
We could even brand the artist image of the download for use on social media by the artist.
the goodmusicAfrica upcoming Song of the Day
I am Missing You - A Love Song

LekanA

3:47
Like it? Download It
Three things in one.
The price is $15 for 7 Days (THIS PRICE WILL INCREASE AS SOON AS POSSIBLE);
Categorized Under: (Music Promo for Downloads)
What are music promos:
Offering free Downloads & Streams to potential audience / Fans — is an awesome answer for what are music promos? a good music promotion idea.
This service by goodmusicAfrica.com enables potential fans / Audience to preview a Musician / Music Artist, song — and if they like it, they are able to download it for free.
This is like giving people free sample of your music for them know you 😉
The good part is that, on the Cover Photo Art / Graphics of the song download would be designed to slow your Instagram handle.
So they preview your music, got your music, and connected with you. How much is this worth? 😉
— not so expensive 
Download professional music:
This site provides a free music downloader (to Download professional music –unlimited and legal downloads). You can immediately download songs to the memory of your phone or PC.
Free music for promo videos
Cool, original music of the highest caliber from cutting-edge musicians. The songs can be used for presentations and YouTube videos (Free music for promo videos).
In our audio library, there are many sounds in 171+ genres.
Find world-class musicians, songwriters, and bands. Find the ideal song in our  Song of the Day collection.
Promo music free download (free music promotion)
Explore our daily collection of genuine artist marketing and promo audio. And you don't need a subscription to start downloading right away. (It's a Promo music free download).
Simply get in touch with the musician. can even send a donation to the musician or artist whose song you enjoy.
*** WITHOUT PAYING A RIGHT LISCENCE FEE TO GOODMUSICAFRICA, DOWNLOADED SONGS ARE NOT PERMITTED FOR MOVIES OR COMMERCIAL PROJECTS. USE THE WHATSAPP BUTTON ON THE SCREEN TO CONTACT US IF NEEDED ***
Best Free Music Promotion
This is simply the (near) best free music promotion idea (which is effective for artists to put their songs / music tracks into the hands of potential fans.
(They are able to listen, able to download, and able to connect with the Musician / Music Artist — that's why we put this as a best free music promotion effort)
***PRICE WILL GO UP *** AS DEMAND INCREASES *** — Start Now.