In Video 3 of Guitar Lessons for Beginners, — Coach Erich talked about the importance of Learn How to Tune Your Guitar by Ear.
We also deduced from the beginners tutorial, that the essence of learning how to tune your guitar, is just to make you get conversant with the guitar tune. So that you can get absorbed in this whole guitar thing.
So if you haven't watched that video [Guitar Lessons for Beginners Video 3] — it is critical, and highly recommended that you do so before proceeding to Video 4, — you know, you don't want to miss a thing!
Each video is a build-up to the upcoming one. So Just trust the process, and follow through. Watch Video 3 here [ Guitar Lessons for Beginners Video 3 ] OR continue to video 4 below:
What is "Open Chords" in Guitar
Open chords are those
chords which include unfretted strings of the guitar

. Open chords consist of one or more open strings.

do not worry about the definition above, — that's the theory.

Right below in this video is the practical of it. it teaches you about every vital thing  that you need to know about Guitar Open Chords.

Come-on let's show you.
Guitar Lessons for Beginners Video 4
Learn How To Play
Open Chords
Lessons from the Beginners Guitar Lessons Video 4: Learn How To Play Open Chords
The essence of this  guitar lesson video 4, is to show you how to play open guitar chords on your guitar — by yourself!

Ok.

This video also teaches you the technique that you need in-order to successfully play the open guitar chords.

So after watching the video, you should be on your way to playing the open guitar chords like the new superstar guitar player.
Remember this video series is 4 of 27 part series.
You just follow through and trust the process. And infact you are now 4-steps up on the ladder to becoming a better guitar player.
Please If you have any questions please pop them in.
Have you gotten your guitar?
By now you should have your complete guitar sets ready [Get a Guitar on Amazon.com] — Follow your commitment to learn how to learn to play guitar by yourself. Follow this 27 part video series till the end, and you would have completely known how to learn to play guitar by yourself.
Recommended! Guitar Pick (How to Learn Guitar for Beginners)
So by now you should know how to play the open chords.

 If that's right —

I'll see you on Video 5: [Guitar Lessons for Beginners Video 5]
the goodmusicAfrica upcoming Song of the Day
I'm missing you

LekanA

3:47
Like it? Download It
--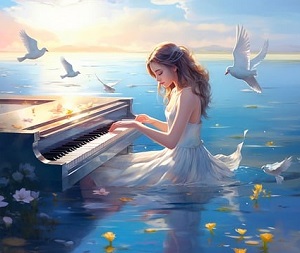 Compose Your Own Beats in Minutes
–
Continue Practicing!!!