I congratulate you for locating this page about the message of salvation and do urge you to read through.
…because JESUS Christ loves you.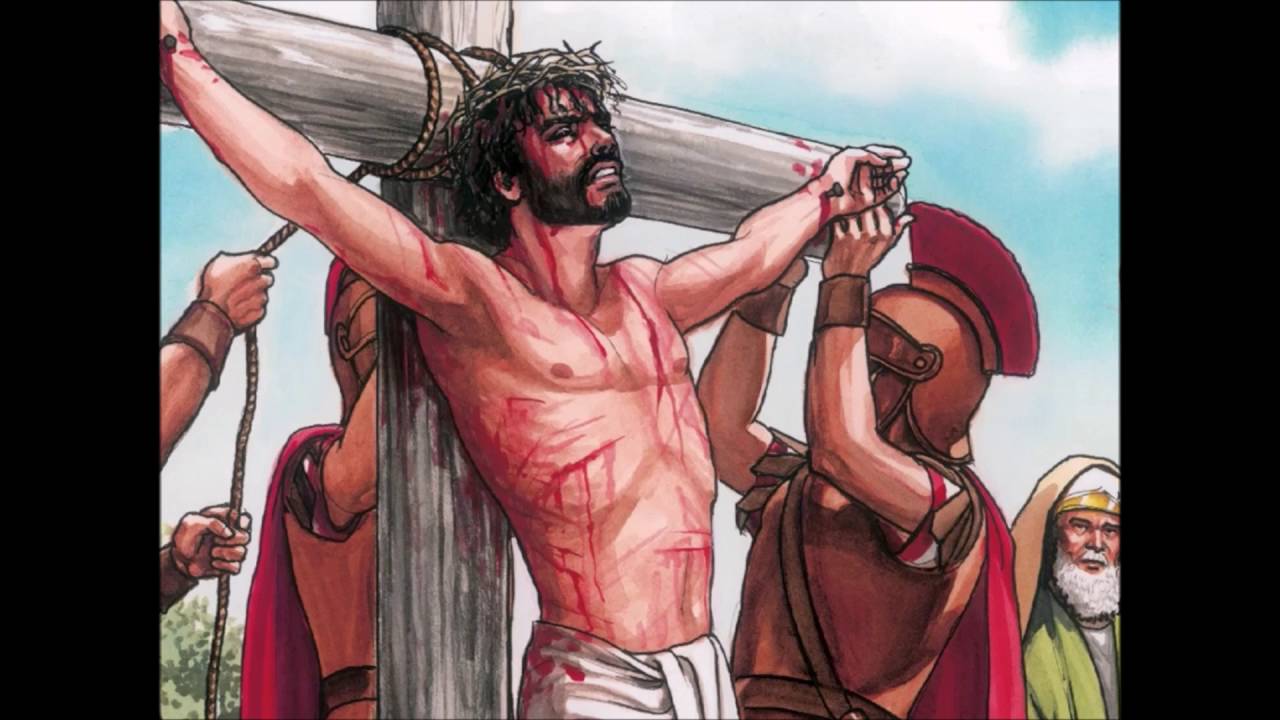 One thing in your life that you must not be in doubt about is the Assurance of your Salvation. If you are able to answer in the affirmative whether you are married or not; or whether you are a male or a female; then you must not be in any form of doubt about your answer to the question – are you born again? Or, are you saved?.
The Bible says in John 3:16 "For God so loved the world, that He gave His only begotten Son, that whosoever believeth in Him should not perish, but have everlasting life." Jesus Christ Himself in John 14:6 said, "I am the Way, the Truth, and the Life: no man cometh unto the Father, but by Me." God loves you.
He is a Great God who owns the heavens and the earth. In this life, He has promised you dominion. In the life hereafter, He has promised you everlasting life. But the only way you can access these benefits is to surrender your life to Jesus Christ and become Born Again. You may want to ask the question – how can I be born again?
Acknowledge the Lord Jesus Christ
The Bible says in Romans 10:9-10:
'If you declare with your mouth, "Jesus is Lord," and believe in your heart that God raised him from the dead, you will be saved. For it is with your heart that you believe and are justified, and it is with your mouth that you profess your faith and are saved.' You have to realize and believe that Jesus Christ is Lord and Saviour.
Repent from every known Sin / Wrongdoing
You need to ask God to forgive you of every wrongdoing / sin you have committed. Call back your sins into remembrance and genuinely forsake them with a determination not to go back to them.
Accept Jesus Christ and become Born Again
The prayer of salvation is simple but it is the greatest prayer you will ever pray. As you pray this prayer, you immediately gain access to dominion here on earth and your name is entered into the Book of Life. Be encouraged to confess / say this prayer
Lord Jesus, I come to you today, I acknowledge that I am a sinner and I cannot help myself. I ask that you forgive my sins. Cleanse me with Your precious blood. Deliver me from sin and Satan to serve the living God. Today, Lord Jesus, I accept you as my Lord and my Saviour. Thank you Jesus for saving me. Now I know I am a born again child of God.
Let me tell you what has just happened. Your name has just been entered into the Book of Life. And right now, because of your decision, there is joy in heaven. The Bible says in Luke 15:7 "I say unto you, that likewise, joy shall be in heaven over one sinner who repents…"
A foundation in any situation is very important. The foundational class at the RCCG, which is a must for every new believer, is where you are taught the word of God, and how to build your faith on Christ and His teachings. You are encouraged to join the next foundational class in the RCCG CHGPV or any RCCG Parish or Bible believing Church nearest to you.
Living the Born-Again Life
Now that you have started a new life as a member of God's family, there are steps you must take to grow in the knowledge of the Lord and for your life to be eternally secured in God.
Start living for God: Your life must be guided by the word of God,which is the Bible (Romans 12:1-2, 9-18)
Read and Study the Bible daily (You can get a copy of Open Heavens daily devotional)
Pray Daily
Fellowship with other Brethren (You can join a house fellowship/attend Digging Deep or bible study services)
Seek to be baptised by immersion
Be Baptised in the Holy Ghost
Share your faith with others
Put your hands on the plough by contributing to the furtherance of the Kingdom of God.
Be a worker in His vineyard.
For further guidance
Contact a Pastor in your state or city for personal growth