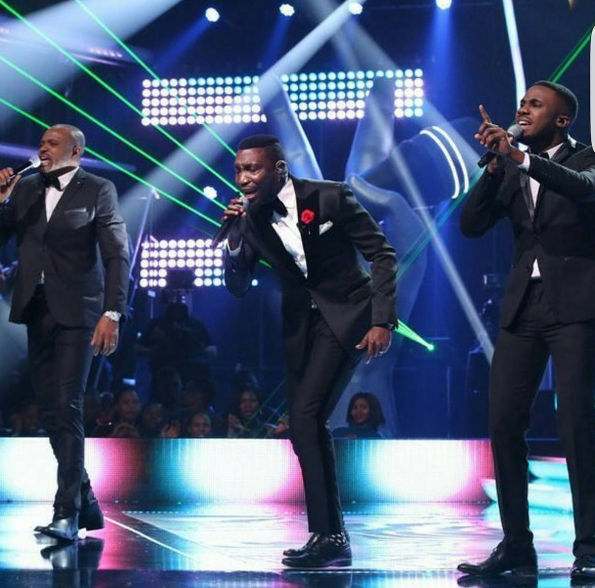 This post is about Powerful motivational words from Timi Dakolo Today.
Not to many musicians (around the world, and not Nigerian musicians either) care about their fans, at least not to care this much; to the extent of giving out this caring motivational words to their fans. Timi Dakolo sure would win one or two more fans, who are able to read this post. This Simple But Powerful motivational words are from Timi Dakolo Today; Highly Motivation Words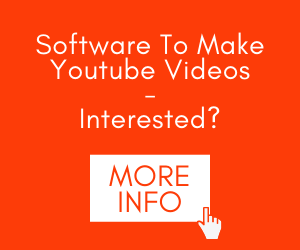 Timi Dakolo: TO WHOM IT MAY CONCERN
Start now… Trust me you are already late..
The mind is like a beautiful woman… Do all you can to love her and treat her right.
Paint a picture of your future self and start working towards it…
When it comes to your dreams … Everybody else can be wrong… The dream was given to you alone
If you must fail… Fail forward.
Please dont fall into the category of people that lie to themselves… Saying there is no time (yet they watch tv, visit people.. And very involved in group chat etc).. Create time
The day you tell yourself..i know a thing… You shut you mind to receiving more..
Remember, just because you have money, doesn't mean you have money to spend
Stay away from negative people …
Do the world a favour… Dont be ordinary."
And because you are special to us on our website at good music Africa, we have put this Powerful motivational words from Timi Dakolo Today in a beautiful picture format below for you. (Just right click and save)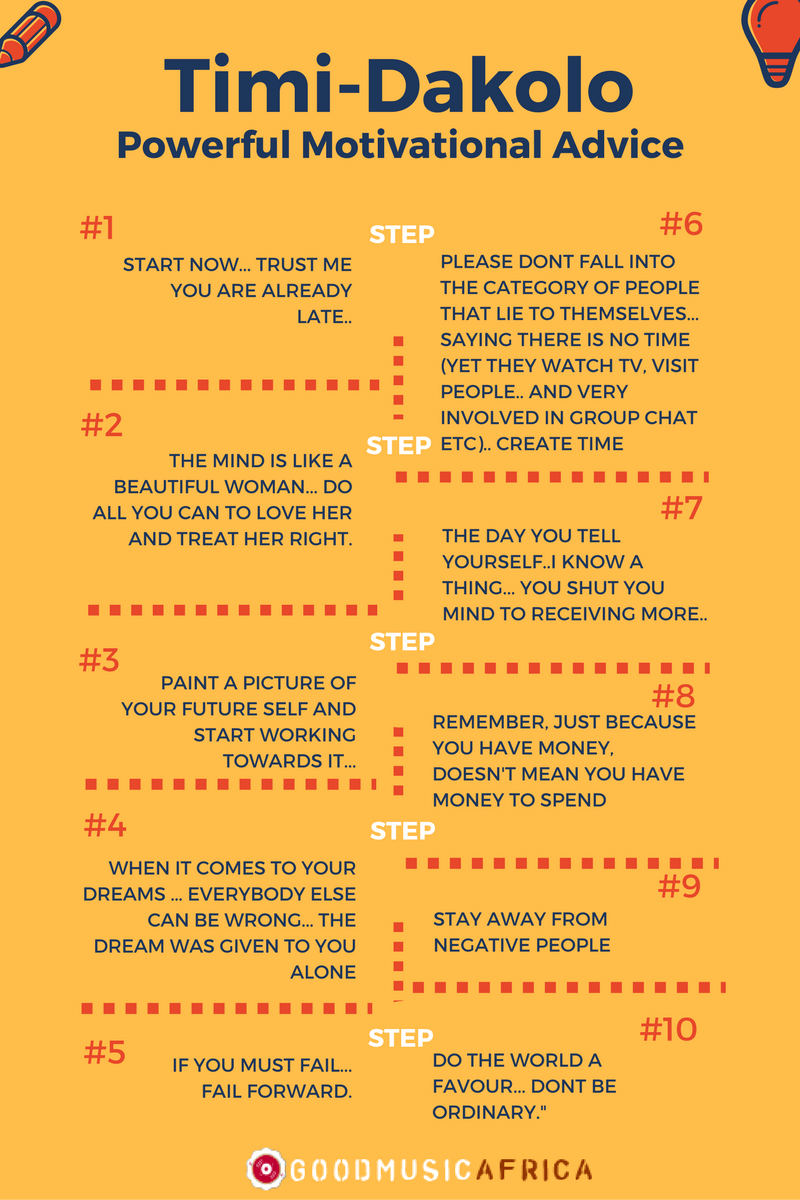 Timi Dakolo become one of the decision makers at the just concluded talent show in Nigeria "The Voice Nigeria." Timi Dakolo was a judge at the competition. And that is the word of advice from Timi Dakolo to his fans today, Monday, August 8, 2016.
I hope you are motivated by these Simple But Powerful motivational words from Timi Dakolo Today – for me they are highly Motivation Words, i really needed to hear that.
Timi Dakolo is the Singer of many hit song in Nigeria – Hit Songs by Timi Dakolo
Timi dakolo great nation
Timi dakolo great nation
Timi dakolo love song
Timi dakolo heaven please
Timi dakolo let it shine
Timi dakolo love song lyrics
Timi dakolo wish me well