Artist: lekanA
Producer: Gmarx of kobatunm music studio | www.kobatunm.com
Track length: 3:24 minutes
Once every year,
we stop to celebrate
we come to jubilate,
'cuz its your birthday
today is your day
tomorrow is my own
next tomorrow for Sade
that's the way it goes
uh-uh-uh
uh-uh-uh
It is always someones birthday
but today its all about you
today is your birthday baby
have fun and enjoy your day
Happy birthday
Its your birthday
so happy birthday
enjoy the whole day
so happy birthday
it is your birthday
so happy birthday
make sure you have fun
so happy birthday
It is always someone's birthday (ay)
today it is your day (ay)
thats why we celebrate
thats why we jubilate
it is your birthday
uh-uh-uh (X2)
It is always someones birthday
but today its all about you
today is your birthday baby
have fun and enjoy your day
Happy birthday
[spacer height="20px"]
Its your birthday
so happy birthday
enjoy the whole day
so happy birthday
it is your birthday
so happy birthday
make sure you have fun
enjoy the whole day
Enjoy and thank GOD
for His protections
and His goodness and His mercies over you (uh)
its time to thank GOD
for His protections
and His goodness and His mercies over you.
it is your birthday
so happy birthday
oh oh oh oh (x4)
Its your birthday
so happy birthday
enjoy the whole day
so happy birthday
it is your birthday
so happy birthday
make sure you have fun
enjoy the whole day
uh-uh-uh(x2)
Happy Birthday x
till fade out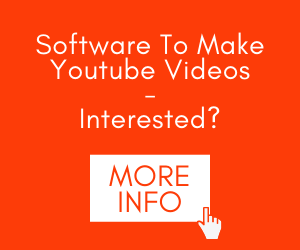 End of Lyrics
VIDEO: It Is Your Birthday by LekanA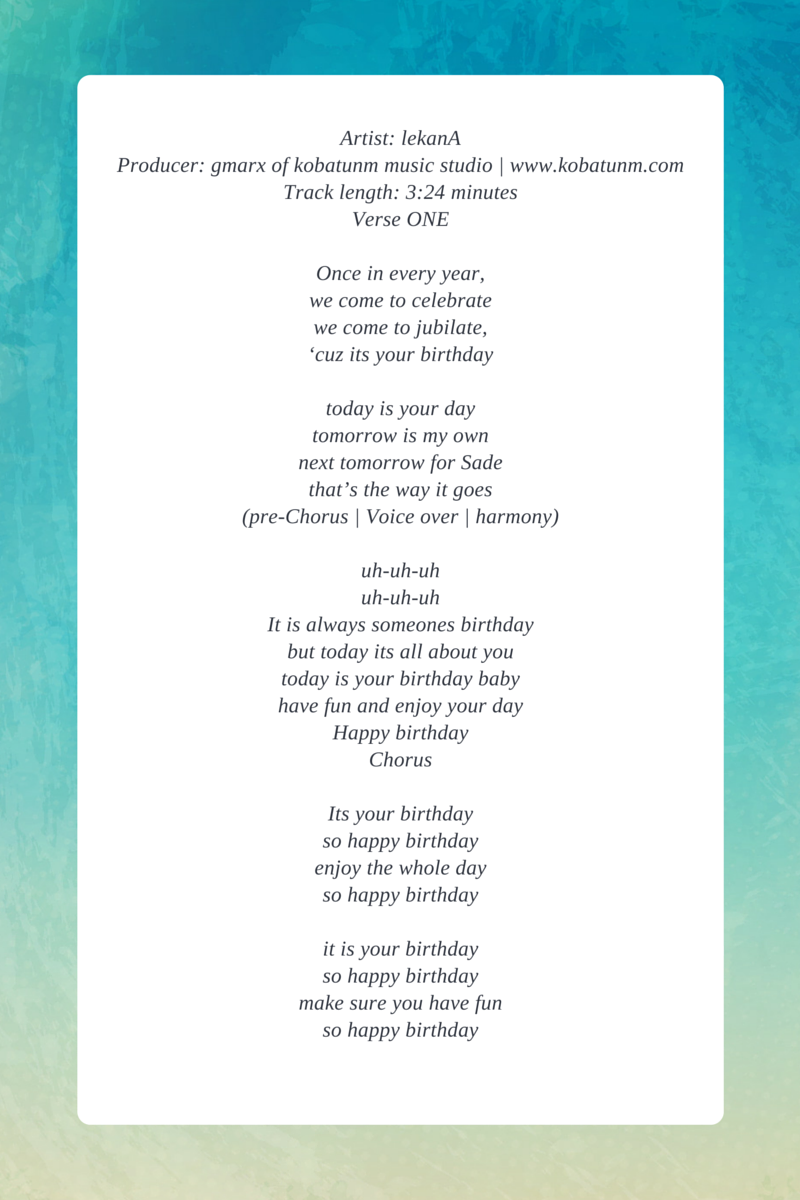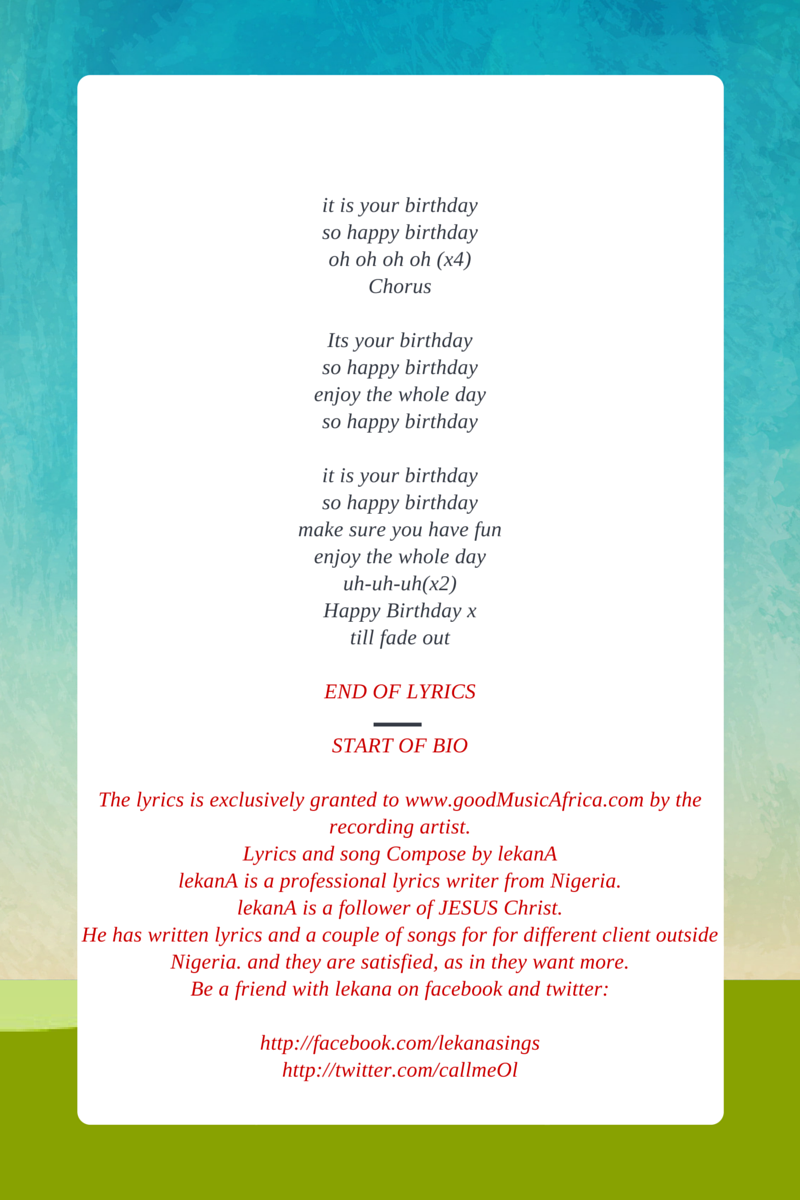 The lyrics of this happy birthday song is exclusively granted to www.goodMusicAfrica.com by the recording artist.Lyrics and song are Composed by lekanA a Nigerian song writer and music composer.
LekanA is a professional lyrics writer from Nigeria. lekana profess he can write songs on almost any topic or title.
lekanA is a follower of JESUS Christ.
He has written lyrics and a couple of songs for different music client within and outside Nigeria; and yes they are satisfied, as in they want more.
Booking This song for your Birthday Party.
Do you need this birthday song live at your birthday events. Click: to Book LekanA for your Birthday Event
.
Cheers
More Birthday Songs: Check These Out