Similar to indie music promoters, and international promotion mix, A French DJ "YD tha great" has made his first music promotion mix, and has exclusively shared it with us at Good Music Africa Inc.
So ladies and gentlemen enjoy this international promotion mix.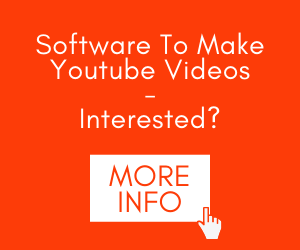 Hi, I'm a French artist and I just published my first mix as a DJ with an original intro produced by me and Christopher M'Passi. Please have a listen, this mix contains tracks from various artists from all around the world, and of course from famous African artists like P-Square or Sarkodie.
Major influencer in Digital Music Business: Music Promotion Mix.
For those who do not understand the importance of international music promotion mix, they help to take music across boarders really fast. As a matter of fact, international promotion mix makers are key influencer in music business even in this digital age.
Feel free to contact us with our i-Contact page if you would like to have your good song (motivational songs, love songs, or worship song) listed on DJ's ydthagr8t Music Promotion Mix or any international music promotion mix.
Good Music Africa Inc recommends: We Love Good Music | GoodMusicOnly | Listed in Music Promotion Category | Live Music Promotion
Henry
Find the root cause of a problem—because attacking the symptoms, as often happens, rarely fixes the underlying issue.

— good Music Africa (@goodmusicAF) September 10, 2016
Track list, of the debut, international music promotion mix of ydthagr8t
Tory Lanez/Controlla Remix
Major Galore/Love Come Down feat Konshens
Bob Marley and The Wailers/Is This Love Exlau Remix
Mr Eazi/Skin Tight feat Efya Single/Skin Tight feat Efya
Tekno/Pana
Ayo Jay/Your Number Remix feat Chris Brown Kid Ink
Popcaan/Ova Dweet
Tory Lanez/Come Back to Me
Roy Woods/Down Girl
DJ Khaled/For Free feat Drake
Jidenna/Little Bit More
Patoranking/No Kissing Baby feat Sarkodie
Eugy Mr Eazi/Dance for Me
Jay Sean/Make My Love Go feat Sean Paul
Ape Drums/Go Crazy
Bunji Garlin/Television
Olamide/Konkobility
Charly Black/Bruk out
Donaeo/My Circle feat Big Tobz Blittz
Diamond Platnumz/Kidogo feat PSquare
PARTYNEXTDOOR/Not Nice
K Forest/Guidance feat Baba Femi
Discography of DJ ydthagr8t, maker this music promotion mix
As a newcomer in the European DJ scene, YD wants to bring down the barriers between western and African cultures by blending music styles and bringing people together. Here you will hear the last posts from. Website of the maker of this international promotion mix is ydthagr8t.com