Is Ma-E even an upcoming rapper?
The former Teargas star Ezee Hanabe famously referred to as Ma-E has currently been on toasted by a twitter user who expressed how he's still an upcoming artist at the age of 43.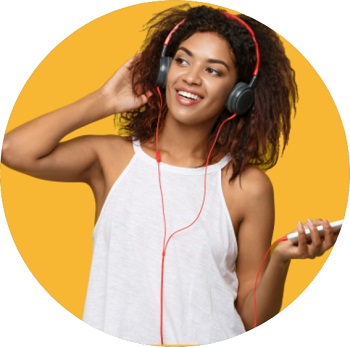 By Good Music Africa Inc.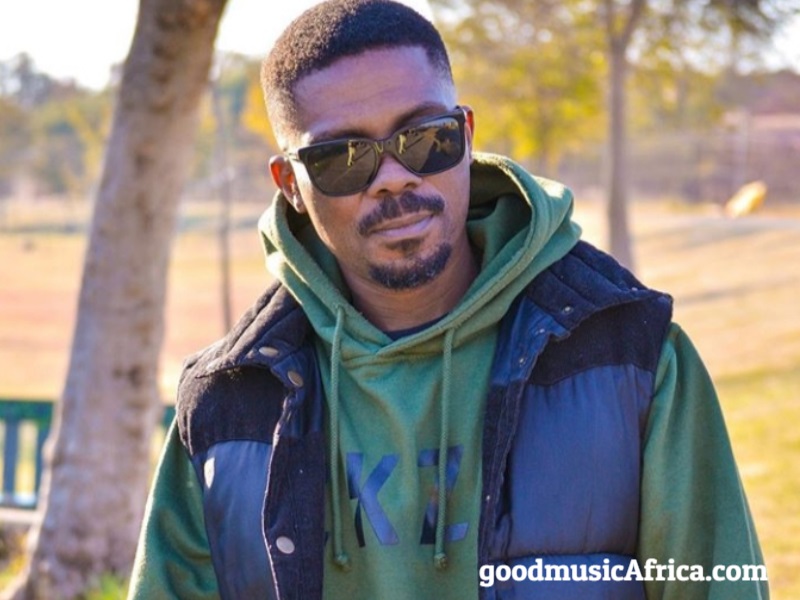 E has been working in climbing charts and getting back to winning awards like they did while in Teargas, unfortunately it hasn't began to greater heights thus far.
Having his solo career not perform as most expect doesn't deduct what he has achieved in the music industry.
…the reply.
"It must be nice to be an oldest come up artist with 5 SAMAs, 4 metros, 3 ChannelOs, 1 sound city awards, BET Awards nomination and over 10 million views on youtube. Something you might not see in your family lifetime! Hope u good with what you do! God of the west might Bless U,"
-Ezee replied.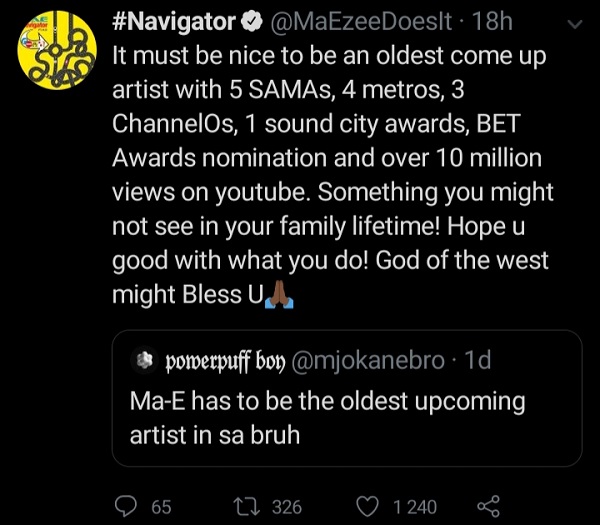 MA-E went solo.
Prior to going solo, Ma-E and K.O started a label Cashtime records.
Things didn't compute with the stable, having learnt a lesson this what the Navigator star said back in 2018.
"I was a label owner at Cashtime. We had to push other artits, like with K.O and things didn't work out well. Now that I have started Ghanda Ghanda productions I am really concentrating on myself. I am independent. I have to fund myself. I have to fund producers. I have to fund videos and marketing. Right now I have to focus on me."
With respect his time at Cashtime, he said the exodus of talent like Nomuzi Mabena and Kid X happened when he was dropping his debut album and it threatened his solo career.
"Individual artists ended up doing our own things individually, not confirming with another guy. We ended up disconnecting. Unfortunately when I dropped my album, Township Councillor, all these things happened. I couldn't really promote my album with everything I had invested in it because I was pushing it independently. It was a really tough time for me. I had to stop promoting the album because people were asking about Cashtime and not my album."