Sofia Carson Opened the American Idol May 3 show.
Sofia Carson appeared to open the show with "A Whole New World".
(Sofía Daccarett Char, known professionally as Sofia Carson, is an American actress and singer. Her first appearance on television was as a guest star on the Disney Channel series Austin & Ally.)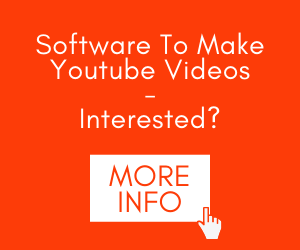 "A Whole New World" is a song from Disney's 1992 animated feature film Aladdin, with music by Alan Menken and lyrics by Tim Rice. A duet originally recorded by singers Brad Kane and Lea Salonga.
Jon Batiste at American Idol 2021
Oscar award-winning Jon Batiste also sang to "It's All Right" from his 2020 "Soul." album.
Jonathan Michael Batiste is an American musician, bandleader, and television personality. He has recorded and performed with artists in various genres of music, released his own recordings, and performed in more than 40 countries.
Born on 11 November 1986 (age 34 years), in Metairie, Louisiana, United States.
Jon Batiste Movies and TV shows: Amongst others, he has been on The Late Show With Stephen Colbert.
Jon Batiste performs his stunning, incredible, jazz-infused song "It's All Right," from the movie Soul.
"It's All Right" by Jon Batiste
Artist: Jon Batiste
Album: Social Music
Released: 2013
Genre: Jazz
Original performer: The Impressions (1963)
Katy Perry Dress at American Idol May 3
Katty even wore a Tinkerbell costume for the show.
Tinker Bell is a 2008 computer animated film based on the Disney Fairies franchise produced by Disneytoon Studios. It revolves around Tinker Bell
READ ALSO
TASTE THE FEELING Mp3 Download: INSTRUMENTAL by Cocacola (Lyrics | Video)
American Idol May 3. Songs They Sang and Reaction of Judges
Caleb Kennedy sang "Real Gone" from "Cars,"
Willie Spence performed the "The Circle of Life" from "The Lion King."
Willie Spence received a standing ovation. This includes the judges. Katty Perry even called his performance "spiritual."
Deshawn Goncalves sang "When You Wish Upon a Star" from "Pinocchio,"
This left the judges gushing about Deshawn growth since the auditions.
Casey Bishop sang "When She Loved Me" from "Toy Story 2."
Following her electrifying performance, Luke Bryan told her. "I don't know if I've had chill bumps like that in four years of doing this show,"
Chayce Beckham sang "Baby Mine" from "Dumbo,".
Katty Perry loves this. Also, Lionel Richie told Chayce Beckham that he needs to enjoy himself on stage more.
Alyssa Wray performed "A Dream Is A Wish Your Heart Makes" from "Cinderella,".
Comment from Perry about this performance was: "elegant and elevated."
Arthur Gunn, "Remember Me" from "Coco,"
Richie praised his voice on the song, even though Arthur Gunn has never seen "Coco."
Cassandra Coleman sang "Go the Distance" from "Hercules."
Katty Perry expressed love for her stage outfit. While Luke Bryan said that the performance was Coleman's "most solid vocal from top to bottom."
Hunter Metts sang "You'll Be in My Heart" from "Tarzan,"
Hunter Metts takes a risk on his vocal range.
And that got Perry to tell him to "keep taking those leaps."
Grace Kinstler sang "Into the Unknown" from "Frozen 2."
The reaction from Perry was "Oh my goddess,"
American Idol 2021: Arthur Gunn Made It
Congratulations to Arthur Gunn, who won this fortunate spot. Arthur Gunn was Season 18's runner-up. 10 artists from Season 18 were given a second chance to win the final spot in the Top 10.
American Idol 2021. The Evicted Finalists
Three of The "Idol" finalists will not be moving forward. And they are:
Alyssa Wray
Cassandra Coleman
Deshawn Goncalves
Alyssa Wray eviction aroused a large sum of mixed feelings. It even made the news and headlines, that the Kentucky 'American Idol' singer was robbed of making it with the final 7.